The purpose of this post is not to teach people how to attack the competition but to educate them about SEO and hopefully avoid being a victim.
Some steps and advanced techniques have been deliberately omitted. The information is out there but I'm not going to spoon feed lazy SEO's and extortionists. What I will do is give you the basic details of what an attack commonly looks like so you can guard against it.
The most common form of attack uses the Penguin and/or Panda filters against the target. Anyone who has been doing any form of SEO for a while will know the main culprits:
Links from paid networks
Over optimised anchor text
Bought links or 'advertorials'
Automated links
Lots of links from poor quality directories
Forum profile links
Links from sites using low quality content, duplicate content or spun content
Links from penalised domains
Unusually high link velocity
Links from sites unrelated to your niche or topic
Links from sites in 'bad neighbourhoods' including known SEO hosts, same IP or C class blocks
Duplicate content on your site or sites copying and indexing your unique content before it is indexed on your site
A general attack will use one or many of the above against your site. They may also use other harder to spot techniques not covered in this article but will generally involve some of the above.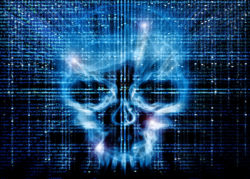 A more recent phenomenon is a far more blatant form of extortion where a webmaster receives an email demanding a sum of money or the sender will launch an attack. These are often fairly unsophisticated attacks and we would recommend you do not respond to these emails. These are mostly chancers sending bulk emails and rarely carry out their threats. A good backlink monitoring tool and a disavow file should take care of any spam links they do send your way.
So now you know the main things to look out for, how do you guard against an attack?
One of the key factors around a successful attack is the target site's age and/or authority. If you are a new site then you need to be particularly careful. If you have previously received a penalty, either manual or algorithmic and recovered from it, you need to be careful. If you have employed shady SEO practices yourself in the past, you need to watch out. The bad guys will look at a lot of historical information on your site and exploit any weaknesses they find. So if you already have a pretty spammy back link portfolio or a particularly high anchor text ratio for your target keywords you need to take care of these before someone spots these and exploits them.
What you should do first
Sites with age and authority are hard to take down. A site like bbc.co.uk or Wikipedia would be impossible to topple due to their strength. You should look at sites like these as a good blueprint for a resilient site.
Do you have good great content?
Are you engaging users on multiple social platforms and is your content being shared?
Do all your links point to your homepage or are most of your inbound links pointing the popular content within your site?
Are you reaching out to established sites in your field for coverage (not paying them for or exchanging links)
Are your anchors (internal and external) varied or are they artificially high with 'money' terms. A popular site with a good natural backlink portfolio will have varied anchor text forming its backlink portfolio. Use a tool like opensiteexplorer.org or ahrefs.com and compare your anchor text to a popular site like Wikipedia. Are your anchors varied with generic terms like 'website', 'click here to visit', 'www.yourdomainname.com' in a natural way different webmasters would link to your site or are your links artificial with a high proportion of them using the 'money term' you want to rank for in an attempt to rank for that phrase?
Have you bought links in the past or used an agency who may have?
Having done a thorough site audit and fixed any of the issues above you should be in good shape. Now, to monitor and strengthen.
Links
There are many tools available to monitor your backlink portfolio. The most basic is Google's own webmaster tools. We strongly recommend you hook up webmaster tools to your site. Not only do you get great free analytics but you will get alerts of any manual penalties, crawl errors and backlinks pointing to your site. You also need a Google account to submit a disavow file which you will need to do if you have poor quality links pointing to your site you have been unable to get removed by other means. If the worst happens and you receive a manual penalty, you will get a message in your account and a line of communication to request the penalty is removed once you have fixed the issues outlined in your webmaster tools message. Using webmaster tools you will be able to view links pointing to your site and your anchors although webmaster tools does not show all links, it does show a good portion of them and it should be easy to spot any low quality links and disavow them.
More comprehensive paid services like ahrefs.com or our bespoke services are also available which will give you alerts for new links so you can monitor your site for new, potentially harmful links and react to them quickly.
Anchors
Using the steps and tools above you will be able to monitor your inbound anchors looking for anything suspicious. Excessive commercial terms (terms you are trying to rank for), adult or non related terms should all be investigated.
Content
Whenever you publish new content you should search for duplicate content. Simply taking a portion of your original content and placing it within quotes in Google should return any matches. If your content is unique, you should not see any other matches. If you do, there are steps you can take to get copied content taken down including filing a DMCA (Digital Millenium Copyright Act) takedown notice. Most web hosts will remove or suspend an offender.
Duplicate content is not a huge problem as long as you are being credited with creating the original document. To do this, you want to get your content indexed by the search engines as fast as you can. If your site is trusted, it will get crawled regularly so new content will get indexed quickly. If your site is newer you may want to give it a hand buy sharing it on social networks for faster indexing preventing shady websites getting your content indexed before you and passing it off as their own.
Website performance
Long periods of downtime, slow loading times and hacked sites will all affect your rankings. Invest in good hosting and a CDN (Content Delivery Network) service to maintain good uptime and regularly patch servers and content management systems to prevent attackers gaining access.
Summary
It is undeniable that negative SEO does exist. It is far more prevalent in highly competitive/profitable niches like weight loss, payday loans, local lead generation etc and in politically motivated circles. If you build a good foundation for your site with good content, social following and high quality, naturally obtained backlinks and monitor your site weekly for any suspicious links, you are unlikely to fall foul of the 'bad guys'.
Posted in: Online reputation management, SEO